Liam Griffin, Bolton Valley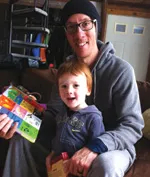 Job: Owner/founder, event consulting company Supergoodthingmaker
Son Milo, 3
My favorite books to read to Milo are Down by Jim Long's Stage and One Wonderful Fine Day for a Sculpin Named Sam, both by Al Pittman. Al wrote these stories because there were no children's books about Newfoundland, where I grew up. Al was a good friend of my dad and godfather, and it was a good friend of my mother who illustrated Sam. My folks gave me both of the copies I now own.
Reading them to Milo creates a great connection to my home country and reminds me of when my dad read these same stories to me. With my family living far away, this is a great way to show Milo where his family is from. We're always trying to educate him about that, and these books are a fun way to do it.
Mike Chiarella, Essex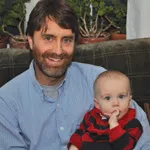 Job: Director of operations, Richmond Rescue
Son Matthew, 3; daughter Caroline, 1
Most recently, Matthew has been on a Richard Scarry kick, so we've been reading a lot of Cars and Trucks and Things That Go. Scarry's illustrations are so detailed and it's especially fun to look at his construction sites and machinery. It's really interesting to see how Matthew is able to relate the pictures to the real world.
We've been working on finding the character Goldbug on each page, but it can be challenging. Matthew has started spotting him in a lot of the other Scarry books, as well, so that's fun.
Caroline tends to have a shorter attention span with books, being only 1. Any of the lift-the-flap or peek-a-boo books seem to grab her attention and hold it. They're interactive and give her something to do, even if she doesn't grasp all the concepts just yet.
Jason Cushner, Burlington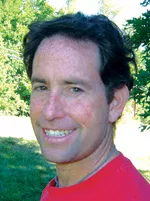 Job: Program coordinator, Big Picture School
Daughter Mica, 5; son Joseph, 2
Having a daughter, I really like books with strong, smart female characters. I think the stories that stick out the most are The Paper Bag Princess by Robert Munsch and Willow by Denise Brennan-Nelson and Rosemarie Brennan. In Willow, the main character is a girl who breaks the mold and is a great model for standing up for what you believe.
I also love any of the Magic Tree House books. Not only are they interesting for me to read because of the historical content, but there's a strong female character, Annie, who is bold, outgoing and insightful. Throughout each of the books in the series, she works closely with her brother to show the importance of teamwork, which is great. My daughter loves these books because they're fun.
Mark Guilmette, Monkton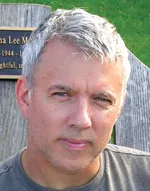 Job: After-sales services, Mammut Sports Group
Daughters Piper, 8, and Hazel, 6
I don't have a favorite book. We have books everywhere. I build a bookshelf and it gets filled; I could build another bookshelf and it would be filled. My family goes to two different libraries and checks out the maximum number of books. Our goal is to saturate the house with books and let the girls read as much as they can.
So, since we have such a variety of books coming in and going out of the house, I very seldom read a book aloud more than once. I know it doesn't usually happen that way, but for us it does.
When I do read aloud — usually to my younger daughter, as my older daughter likes to read to us or by herself — I try to choose books that allow me to put on a show, like The True Story of the Three Little Pigs by Jon Scieszka.