Steve Keetle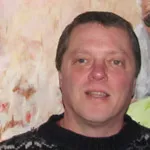 Job: designer/creative director, South Burlington
Kids: son, Jesse, 17; daughter, Tieta, 14
Their first dances were in middle school, and the middle school dances were very different from the high school versions. The advice I gave them was, essentially, "This not a crazy party. Be a good person. Do the right thing."
Dances these days are very different from when I was their age. My son was a junior last year, and his school canceled the winter ball because they weren't going to allow "grinding," and no kids were going to show up. At the high school dances now, all the lights are on. They're so highly chaperoned that I know they're going to be safe and they're not going to get into trouble.
My kids are not nearly as excited about them as they were in middle school. The dances have kind of become uncool. Still, especially my son, I tell him I trust him. I also tell him to live his life, but there are consequences if you do things that aren't right. I do try to let them be individuals, but at the same time they have to keep things in perspective.
Ed Hamilton
Job: owner/general contractor, Shelburne
Kids: daughter, Emma, 15; son, Forrest, 13
My daughter is 15, and I have a huge amount of faith in her ability to make good decisions about risky teenage activities. She is an excellent student, a star athlete and a leader among her 400 classmates at her high school.
Even so, one of my biggest fears as a parent is that one of my children will be involved in a car accident related to underage drinking. A few years ago, when Emma was in middle school, we signed a "no questions" contract that meant we would pick her up if she needed us to get her from a bad situation. Before her first formal, I reminded her of that contract and told her I would be on call if she needed me.
As I said, I trust her and her friends, so I was not really worried about this. Instead, I talked to her about being open to dancing with some of the eager boys whom, in the past, she might have denied when they asked her to dance. My advice to her was that a dance does not have to mean a commitment, and it could be fun.
Of course, I don't really know anything about what goes on at the dances these days. It makes me feel old saying that. My approach to keeping my daughter safe is to keep talking to her even if the response I get is abbreviated.
Jay Craven
Job: film maker/professor
Kids: son, Sascha, 28; son, Jasper, 18
I recently gave advice to my 18-year-old son, Jasper, concerning his senior prom that's now around the corner. He had just told me that his tuxedo rental would cost $100.
"Maybe you could wear mine," I said. "Let's be smart and save some money."
Jasper just looked at me. "I don't think so, Dad."
"You can customize it," I said, "with a red vest or purple tie or leopard-spotted pants. Anything."
I expected to soon be shelling out the hundred bucks, but he sort of took me up on my suggestion and will customize his outfit­ — at a cost of $150.
My second piece of advice was to suggest that my son choose his prom date sooner rather than later. "Why not invite Sarah [name changed]? You've been seeing her now for a couple months."
"I don't know what the status will be in six weeks," he replied. "It's a long time."
I'd forgotten how today's wired generation waits 'til the last minute and switches course on a dime. I can imagine Jasper texting potential dates from the receiving line, the night of the prom. "JSYK, I'm here. How bout it? 2nite? 121? BFN." But then, two weeks later, he told me: "I invited Sarah, Dad. I want to go in with some buddies and rent a Hummer limo from New York City." My advice? Guess.
Chris Bohjalian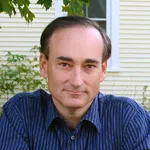 Job: writer, Lincoln
Kid: daughter, Grace, 17
Here's the reality: I gave my daughter absolutely no advice before her first formal dance. She has a terrific head on her shoulders and a healthy reservoir of common sense. And I guess because we have always talked about relationships and the meaning of life in so many contexts, it never even crossed my mind that — perhaps — I was supposed to impart some sage counsel before she left.
I've never been one of those dads who demands tests of his daughter's boyfriend or reads their boyfriend the riot act. I've never been an intimidating father in that regard. I have enormous respect for my daughter's judgment about boys and about people ... I certainly pontificate about everything else. I'm not shy about giving my daughter advice. But I can't even recall her first formal dance or whether I had any advice. If I said anything at all to her, it was "have fun and have a great time."
"Go Ask Dad" is a monthly feature in which we ask fathers to answer a question. Got a question or a pop you'd like to hear from? Email us at ideas@kidsvt.com. Eric Esckilsen is a freelance writer and Champlain College instructor. He lives in Burlington with his wife and twin daughters, and their dog.