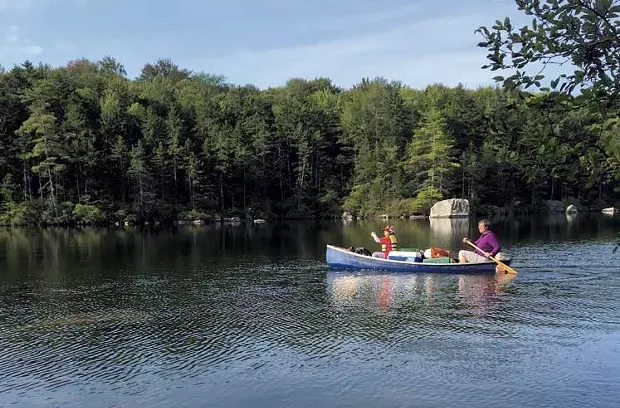 Cathy Resmer
Kettle Pond in Groton State Forest
Camping fees start at $18 for tents and $25 for lean-tos, with additional costs based on campsite location, and number of people and pets. Find a full list of Vermont's 55 state parks here. And check out the Venture Vermont Outdoor Challenge, a family-oriented scavenger hunt that runs through October 15.
Vermont State Parks
Grand Isle State Park
1. Grand Isle State Park
About 30 minutes from Burlington, Grand Isle's 226 acres include a nature center and a rocky beach with a stunning view of the Vermont shoreline. A stand of trees near the playground conceals a small clearing that makes an excellent secret clubhouse or fort.
Cathy Resmer
Grand Isle State Park

2. Elmore State Park
This Lamoille County gem boasts hiking trails and a sandy beach. The two moderately challenging routes up Elmore Mountain lead to a spectacular view at the top — and a rickety fire tower that will challenge anyone with the slightest fear of heights. If you're looking to splurge a bit, try the amazing Fire Tower Pizza in lieu of a campfire dinner, available at the Elmore Store. Call ahead so it will be ready when you go to pick it up.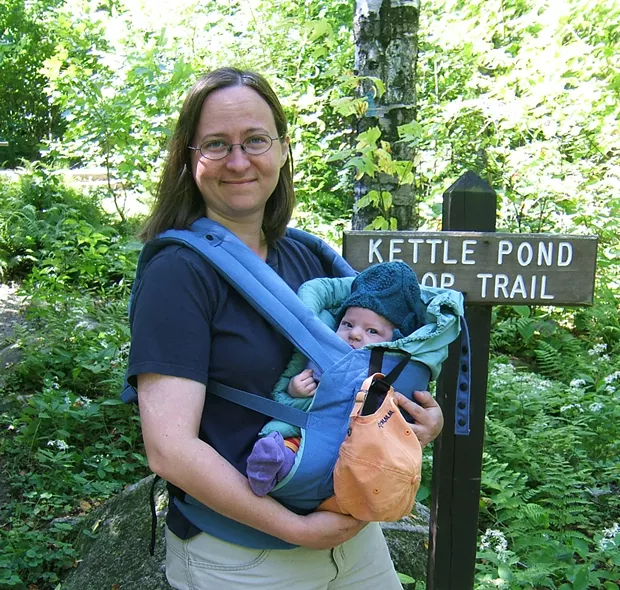 3. Groton State Forest
There are several state parks within this oasis at the southern edge of the Northeast Kingdom, all close to hiking trails, a nature center, Lake Groton's Boulder Beach and a seasonal store. Campers can drive right up to their sites at Stillwater and Ricker Pond, which both offer water access and the occasional loon sighting. Nearby New Discovery, a quieter car-camping destination, features trailheads and a play area. Families looking for a more serene retreat can opt for remote camping at Kettle Pond, where sites are accessible only by foot or boat.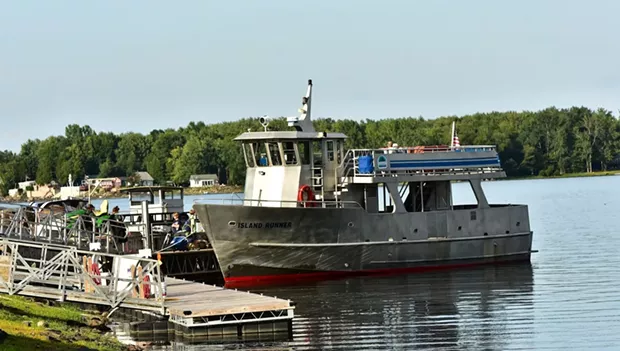 Vermont State Parks
Burton Island State Park
4. Burton Island State Park
This island campground is accessible only by boat; a ferry between Burton Island and Kamp Kill Kare in St. Albans runs several times a day. There aren't many sites, or people, so the trails and beaches are never crowded. Cars aren't allowed on the island, so older kids can explore on their bikes without parents having to worry. A marina attracts enough boaters to justify a well-stocked store. Sites on Burton Island are in high demand, which is why they're more expensive and difficult to reserve. Because it's impossible to hop in the car and leave with a cranky kid who can't fall asleep, parents of babies and toddlers might want to consider another park.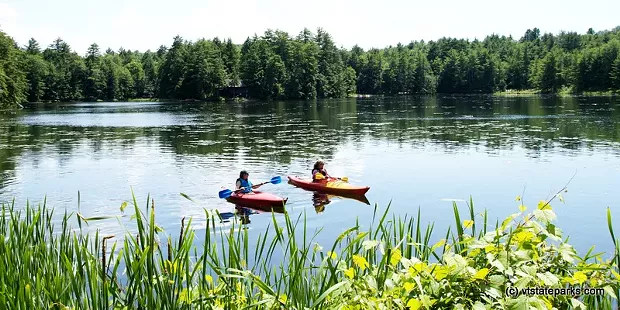 Vermont State Parks
Half Moon Pond State Park
5. Half Moon Pond State Park
Much smaller and quieter than nearby Lake Bomoseen, Half Moon Pond is a safe place to practice paddling a canoe or kayak, both of which are available for rent. Half Moon is also an ideal home base from which to explore the day-use only Taconic Mountains Ramble State Park, with its peaceful Japanese garden, wildflower meadows and extensive network of rocky trails.