The Northeast Kingdom — made up of Essex, Orleans and Caledonia counties — is just as magical as the name suggests. Remote but rich in mountains and lakes, the NEK has long beckoned artists, activists and homesteaders seeking refuge from the modern world. This route offers an eye-opening journey deep into rural Vermont, where humans are scarce, and cell service is spotty.
Pro tip:
Download directions to your destination before you leave, or bring an actual road map.
Attractions
1. Fairbanks Museum & Planetarium
Fairbanks Museum & Planetarium
St. Johnsbury industrialist Franklin Fairbanks founded this eclectic natural history museum during the Victorian era and filled it with a "cabinet of curiosities" from around the world. The stately red sandstone building still contains an odd amalgam of fossils, weapons and stuffed wildlife specimens, as well as artwork made entirely of dead bugs. The interactive Soucy Family Exploration Station, with its interactive displays inviting hands-on exploration, is a more recent addition. Catch the planetarium's engaging 30-minute "Night Sky" presentation for an additional fee. $$
2. Dog Mountain
Tristan Von Duntz
Dog Mountain
Leashes are optional at this 150-acre, canine-centric compound. The main draw is a nondenominational Dog Chapel, established by the late artist Stephen Huneck and plastered with photos, notes and heartfelt remembrances of departed doggie companions. Two- and four-legged visitors are also welcome to stroll the grounds, which include trails, ponds and gardens.
3. The Museum of Everyday Life
Housed in an unheated roadside barn, this whimsical, self-guided attraction celebrates ordinary objects, such as toothbrushes, dust and the safety pin. An exhibition of "bells & whistles" opened at the end of May.
4. Bread and Puppet Museum
Courtesy of Bread and Puppet Theater
Bread and Puppet Museum
Provocative German puppeteer Peter Schumann founded Bread and Puppet Theater in New York City in 1963 and moved it to a Vermont farm 11 years later. His activist troupe, so named because the puppeteers bake and distribute free bread at performances, is known for depicting warmongers, cruel capitalists and the suffering poor. Its "museum" is a 150-year-old barn that's packed to the rafters with a colorful — and PG-rated — collection of masks, paintings and giant puppets. Be sure to turn out the lights when you leave, and stop at the Cheap Art bus across the road.
5. The Old Stone House Museum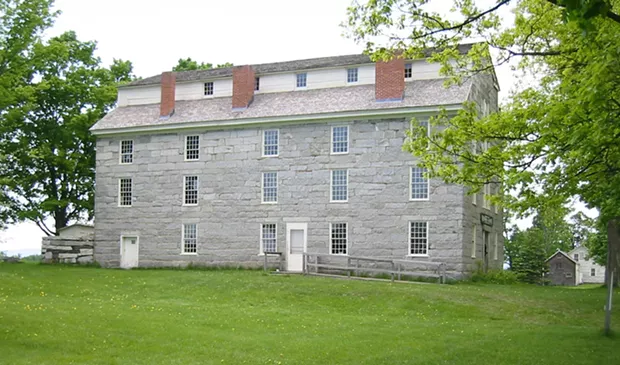 The Old Stone House Museum
Built in 1836 by educator and minister Alexander Twilight — the first African-American to earn a bachelor's degree in the United States — this impressive granite building originally housed students attending Twilight's nearby school. The picturesque grounds provide the ideal spot for picnicking and warm-weather roaming. $$
6. Haskell Free Library & Opera House
Haskell Free Library & Opera House
This unusual library straddles the U.S.-Canada border. Upstairs, an ornate and functioning opera house features a stage in Québec with spectators' seats primarily in Vermont. You don't need your passport to enter. $
7. Crystal Lake State Park
Surrounded by mountains, this stunning glacial lake attracts visitors with a long stretch of sandy shoreline, a historic granite beach house, plus charcoal grills, play areas and rental boats. $
Food & Drink
8. Red Sky Trading
Jocelyn Beaudin
Red Sky Trading
This quaint antique store/bakery often operates on the honor system. With to-die-for doughnuts and assorted sweets, Jasper Hill Farm cheese and Patchwork Farm Bakery Bread, it's the ideal spot to sip a cup of coffee while lounging on an Adirondack chair beside the Barton River.
9. The Parson's Corner
Brent Harrewyn
Dave Rath
This small-town eatery touts its "culinary enthusiasm for diner fare." A casual atmosphere with a creative and scrumptious menu — think slow-smoked pastrami and fried green tomato BLTs — makes this a fine family choice.
Family-Friendly Hikes
10. Mount Pisgah, North Trail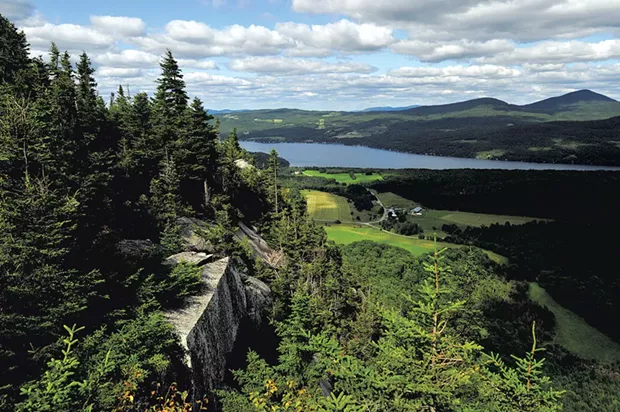 Jeb Wallace-Brodeur
Lake Willoughby from Mt. Pisgah
A moderately difficult, four-mile hike rewards families with jaw-dropping views of pristine Lake Willoughby, aptly dubbed "the Lake Lucerne of America." Cool down post-hike at Willoughby's free public beach, which has ample sand — and parking.
11. Barr Hill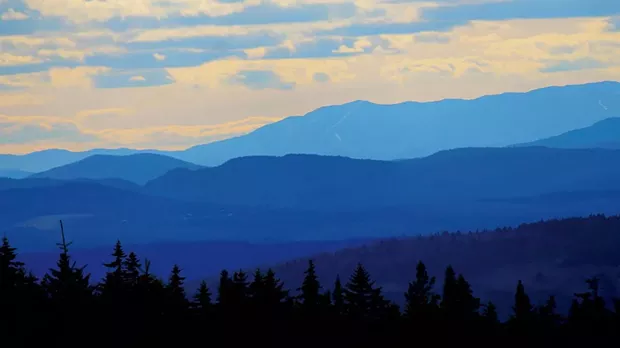 Tristan Von Duntz
Barr Hill Natural Area
This meandering loop on Nature Conservancy land offers stunning panoramas and a pretty picnicking area, with open fields for a game of tag. Watch for wild blueberries.
Detour
Bend your trip back through Greensboro along Route 16 for more scenic views and attractions.
12. Caspian Lake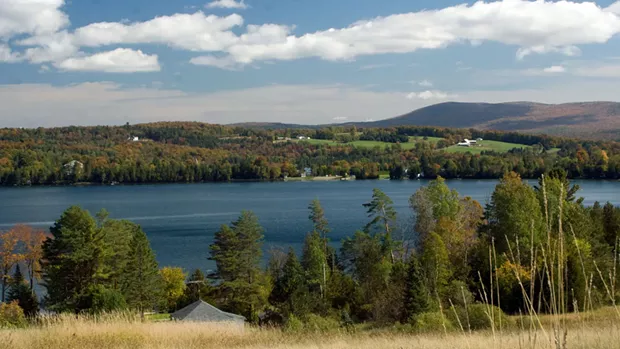 Its beach boasts clean, shallow water well-suited for small children, and it's just steps from the white-fenced village green and the old-school Willey's Store — a purveyor of fresh berries, groceries and dry clothes, should you need them.
13. Cassie's Corner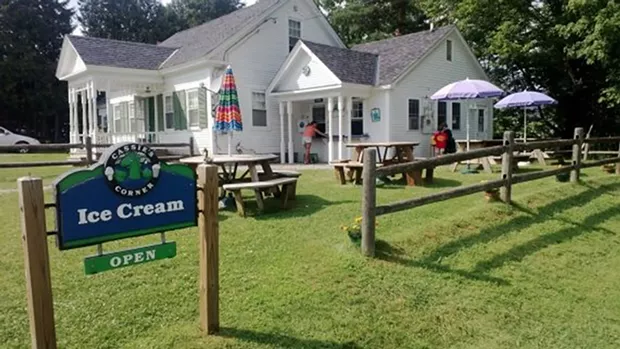 Sample a scoop at this family-owned ice cream shop that locals love. Or wind north on Route 114 to East Burke for mountain biking.
14. Kingdom Trails
Bring your mountain bikes to traverse this vast network of nonprofit-maintained scenic trails. Certain loops are designed just for kids — from unsteady youngsters to teens ready for a longer course. Don't let your kids try the Troll Stroll, Tap 'n Die or the Coronary Bypass unless you know they're ready. Rent two-wheelers at a local shop if you left yours at home. $$