Montshire Museum of Science
It only takes about half an hour to drive from Norwich to Woodstock, but there are enough natural and man-made attractions in the area to occupy a family for days. From the science-themed Montshire Museum to the pastoral Billings Farm, the falcons and owls at VINS to the baking supplies at King Arthur Flour, there's something for everyone on this route.
Attractions
1. Montshire Museum of Science
Interactive science exhibits and activities, both indoor and out, distinguish this destination. Kids can study an elaborate leafcutter ant farm, pedal an elevator bike or play with gigantic bubbles in the whimsical "Bubbles: Science in Soap" exhibit. Visitors under 5 will appreciate Andy's Place, a small-scale play area with sound, visual and tactile stations. Outside, a water-themed science park provides opportunities for H2O exploration and discovery, and an on-site café serves lunch. Pro tip: Bring a bathing suit and towel. The Planet Walk, a scale model of the solar system, takes explorers on a 1.6 mile trail walk from Mercury to Pluto. $$$
2. VINS Nature Center
The Vermont Institute of Natural Science's sprawling campus features 17 raptor enclosures, where visitors can observe eagles, falcons, hawks and owls. There's also a bird hospital, a forest exhibit, live animal shows and nature trails. Website Thrillist recently dubbed the VINS Nature Center the most underrated attraction in Vermont. $$$
3. Billings Farm & Museum
This working dairy farm across the Ottauquechee River from downtown Woodstock offers a window into Vermont's agricultural past. The barns showcase antique tractors, farm equipment and massive cows, while the on-site dairy bar serves up flavorful ice cream made from locally sourced milk. $$
Food & Drink
4. King Arthur Flour Bakery Café + Store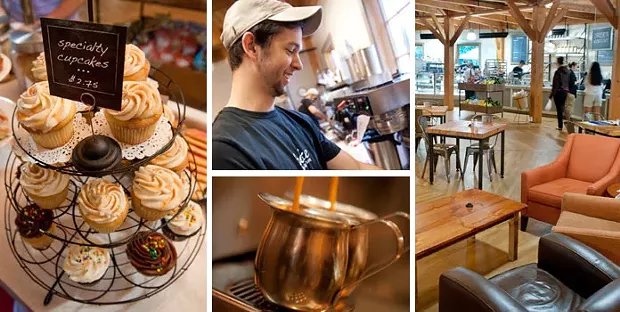 Delicious sandwiches and salads, cappuccinos and cookies, and breads galore are available at the café. The spacious baker's store is the perfect place to stock up on baking mixes, cupcake pans and domestic items you never knew you needed.
5. White Cottage Snack Bar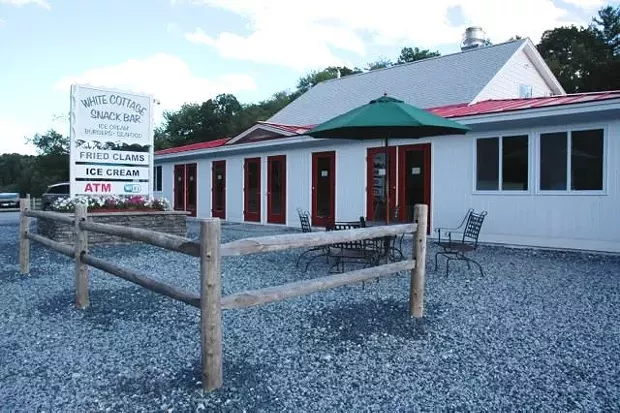 In business since 1957, this humble spot offers assorted seafood (think fried whole-belly clams) and sandwiches. On hot days, visitors can stop in for a creemee and a dip in the river, which runs through the restaurant's backyard.
6. Worthy Kitchen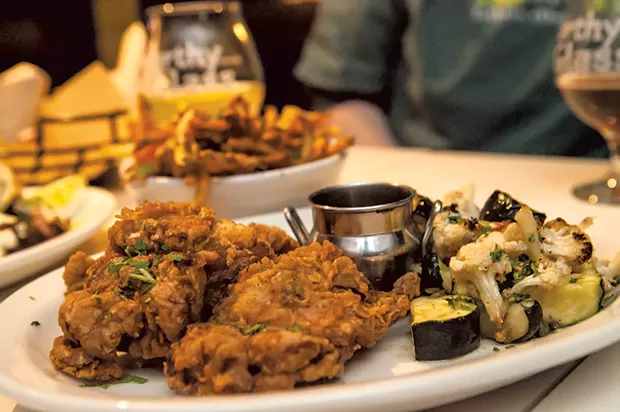 Tom McNeill
Fried chicken at Worthy Kitchen
Foodies flock to this comfort-food mecca for buttermilk fried-chicken sandwiches, duck-fat fries and an extensive list of craft brews. The busy but casual atmosphere makes it ideal for families.
Family-Friendly Hikes
7. Quechee Gorge
Known as "Vermont's Little Grand Canyon," the 165-foot-deep Quechee Gorge is accessible via an easy downhill hike. Once there, families can skip stones and wade in the Ottauquechee River. Back up top, a large visitor's center beckons, with bathrooms and souvenirs galore. Find tons of more eclectic treasures down the road at the sprawling Vermont Antique Mall. There's a toy museum upstairs with a mind-blowing assortment of vintage lunchboxes, troll dolls, piggy banks and playthings sorted by the decade in which they were popular.
8. Marsh-Billings-Rockefeller National Historical Park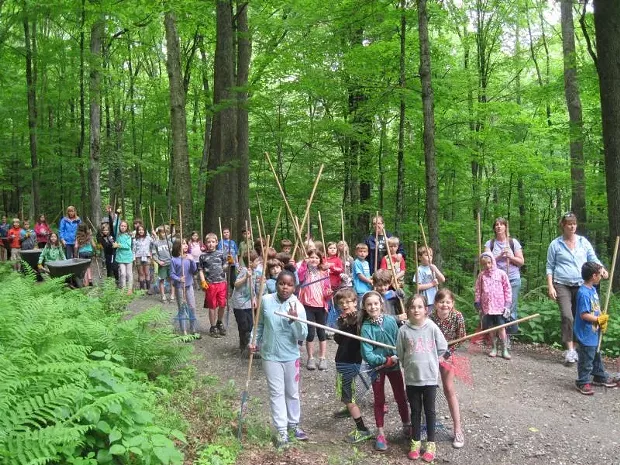 J Haley/National Park Service
Second graders from Woodstock, Stockbridge and Killington Elementary Schools raking a trail at the Marsh-Billings-Rockefeller National Historical Park
Next door to Billings Farm, this 550-acre preserve offers 20 miles of sugar-maple-lined trails inhabited by wood ducks, white-tailed deer and painted turtles. Members of the Rockefeller dynasty were the last inhabitants of the mansion. The house and surrounding gardens are open for tours, which are $8 for adults and free for children. In the summer, a junior ranger program provides special kids' programs on topics from bugs to orienteering. Just outside the park is 1,345-foot Mt. Tom, a popular hike with panoramic views of Woodstock.